2020 Presenters Coming Soon
Check out our 2019 Presenters below: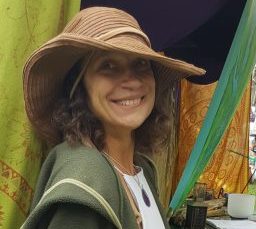 A former corporate project manager of information technology systems, Danielle Bellavita retired to travel re-creationally as The Mobile Office Mystic (theofficemystic.blogspot.com), a published author, catalyzing educator and facilitator of flow. She plays at the global intersections of permaculture and festival production organizing art and music, social justice activism, and local community-building ecosystems from the camps of Standing Rock to jungles in Central America. Her joy is in bridging the virtual tech world with the living natural wild, making lots of maps, matches, magic… and a little bit of mischief.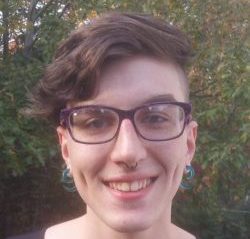 Dawson Robert is a fountain of love. Their passion is to create spaces for anyone and everyone to feel seen, heard, and loved. And they strive for this as an organizer and presenter for Center for New Culture (cfnc.us) while living and spreading New Culture wherever they go. To realize their larger dream they are pursuing a degree in psychology for counseling and seeking out new learning opportunities in facilitation, personal growth, and intimacy all the time.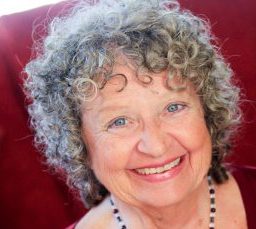 Evalena Rose, M.A. has taught Tantra 24 years and is a skillful coach in intimacy and communication skills. In 1997, she founded LoveJourney: The Healing Path of Tantra, fostering a compassionate community practicing erotic arts. She has helped people heal emotionally and spiritually through MetaTherapy, energetic healing, and channeled readings for 40 years. Evalena has extensively studied body-centered therapies, relationship skills, alternative healing, soul retrieval, and recovery from abuse & addiction. She does sessions in Asheville, NC and by video chat or phone world-wide. LoveJourneyTantra.com & EvalenaRose.com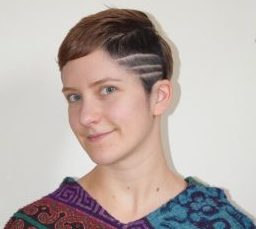 Indigo Dawn (They/Them) is an impact-oriented love activist, whose vision is to create a sustainable society for all its stakeholders (indigodawn.us). Their scheme to make this happen includes creating events, workshops, and communities that change lives. As a key organizer and presenter for Center for New Culture (cfnc.us/), Indigo spreads skills and mind-sets that support sustainable relationships and communities– including self-awareness, open communication, authentic connection, and healthy boundaries. Their most recent project is co-creating intentional community at Chrysalis in Arlington, VA; Allegheny Crest in Mt. Storm, WV; and within the Mid-Atlantic region.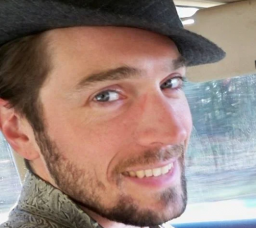 Kris Stone is an independent sex educator & relationship coach who helps people to level-up their love-lives by empowering them with accurate information & tangible real-world communication tools to help them achieve their relationship goals. He works mostly to help nice-guys in long term committed relationships to find their inner voice and get what they really want out of their relationships. He went to university for health science and education, is a masterful facilitator & mediator and is extensively trained in communication methodologies and relationship improvement systems. He is a consent warrior, a proud father and a devoted partner in a prosperous long-term open relationship. He teaches relationship & sex improvement technologies online and in person, facilitates men's groups, writes articles about sex & relationship issues and teaches people how to have more fulfilling interpersonal connections through workshops on touch, transparency, authenticity and expanded emotional intelligence & communication protocols.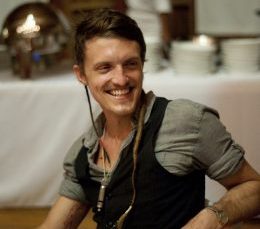 Co-founder of Cascada Elysiana, Michael Alan Kolb ("Mak") has a BA in Psychology and is a certified Radical Honesty Trainer. Since 2015, he has been a trainer-in-training under the guidance of Radical Honesty founder, Dr. Brad Blanton, and RH Master Trainer, Taber Shadburne.
"Radical Honesty has been profoundly instrumental in helping me reshape my view of the world, how I see myself in it and how I choose to move through it. This experiential practice of self-exploration while in contact with another person has helped me confront mySelf in a way that I had been avoiding for many years by attempting to 'go it alone' with meditation and self-study."
-MAK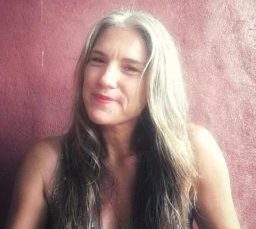 Empowerment Through Pleasure.
Melissa Louise knows that pleasure is not an option, it is actually a birthright. And not only is it our birthright as an individual to know, have and work from pleasure, it is an integral part of our emotional, physical and mental health.
Melissa delivers bold, down to earth sexual education to both Women & Men supporting them to transform their lives through their sexuality, their orgasm and their pleasure.
So that we as a collective, a culture and a society have the opportunity to move from the guilt and shame many of us carry around our very own bodies, to the freedom of truly occupying who we are. Divine sexual beings. Not one to have dodged the all too common narrative of experiencing sexual abuse, violence and religious shaming for being a woman, Melissa's history is entwined heavily with alcohol and drug addiction, further sexual, emotional and physical abuse, peaking many times to the final question, what on earth are we all doing here?
Her journey that was often soul destroying, deeply empty and at times very dangerous, to the darkest side of life has given her the absolute understanding that to truly heal the deepest wounds within ourselves and that which lies deep in our society, is to heal our wounds connected to our sexuality.
It is paramount to move through this trauma as individuals and as a collective if we are wanting true peace on earth.
For the past 3 years Melissa has had the privilege and honor of working with many courageous women and men that are interested in doing exactly this.
Empowering them to occupy their deep inner expression through their sexuality, shifting the intensely damaging paradigm of shame, guilt and stifling core beliefs to celebration, expansion and true freedom. The freedom of our human sexual being.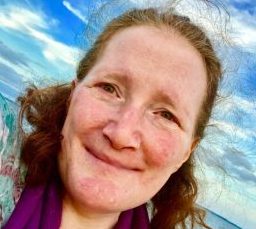 Raven Rhonda Neuhaus has had her healing practice, Spiral Healing by Raven, for over 2 decades. To it, she brings to her practice over 20 years of spiritual practice in the areas of Native American ritual, Buddhism, Judaism, Hindhuism, Paganism and more. She began doing energy work in 1996 when she realized that friends responded positively to her healing touch. Each modality that she has since acquired has been a gift and has sought her out. (SpiralHealingByRaven.com).
Between 2002-03, Raven entered a year-long illness and eventual healing journey. Physically declining and with western medical practitioners unable to find a cause, she began a healing journey leading from Shamans to practitioners of a variety of eastern and non-traditional traditions. Mixed with much work on herself, she eventually emerged healthy — the gift of that year-long journey was finding herself as a healer in the modalities she encountered.
Since that time she has continued to study and go deeper into her work and gift. Raven has always believed there is more than what can be seen. She believes in blending the physical with the spiritual in all of her healing.
Before committing to her healing practice full-time, Raven also worked in the area of human and civil rights, holding a Masters degree in Sustainable International Development — and is an Attorney, Mediator, conflict resolution professional and disability rights Advocate. She currently runs a consulting practice in these areas (RhondaNeuhaus.com). She has worked in over 55 countries, throughout the United States, and in Washington DC. She holds all of who she is in her complementary skills and has learned that healing, trauma and rebalancing are needed in all areas in which she has worked and from all perspectives.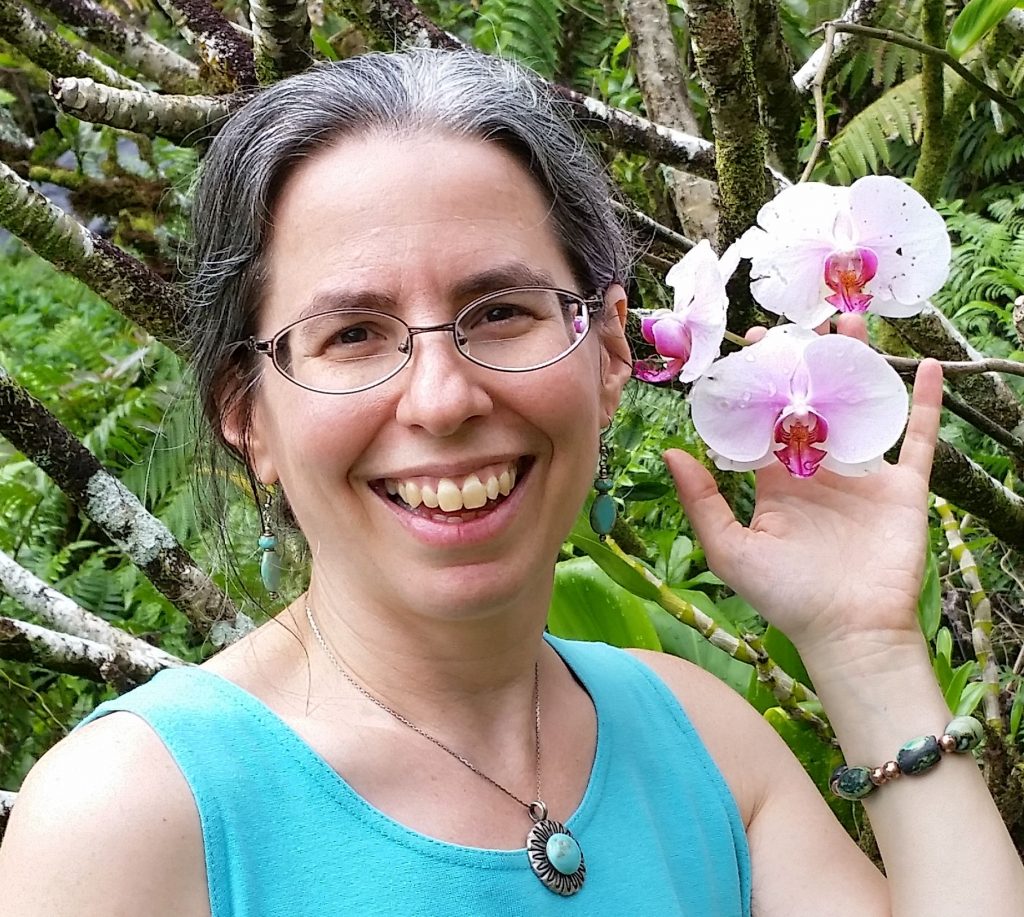 SARAH TAUB, Ph.D., teaches relationship and community skills and helps groups deepen their intimacy. She facilitates group processes of many sorts, including consensus decision-making, business meetings and retreats, ZEGG Forum (www.zegg-forum.org/en), and conflict resolution sessions. Sarah co-founded the first cohousing community in Washington, DC, and now lives with her intimate network of lovers and co-creators at Chrysalis, a small urban intentional community in the DC area. She has been organizing with Center for a New Culture (www.cfnc.us) since 2004, putting on multi-day camps and other events that create a culture based on awareness, compassion, and freedom rather than on fear and judgment. Since 2011, she has co-managed Abrams Creek Center (www.abramscreekcenter.com), a retreat center and community in the mountains of West Virginia. What excites Sarah most is holding space for the deepest group conflicts so that an even deeper level of connection, understanding, and creativity can emerge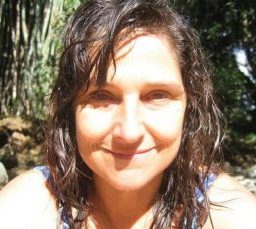 Sheya Grace Wind is an earthcommunity weaver, neologian, and visionary activist artist. She offers Dancing Freedom, Breathwave and Heartivism ceremonies. She is always making up new things for love. Creating, exploring and sharing enlivenment practices for the good of all.
Vyola Myst is a professional violist, sound healer, kirtan musician, recording artist, and Reiki Master from Ashland Oregon who lives in southern Costa Rica. She plays soothing viola and sings angelic resonant tones with crystal bowls and a variety of sound healing instruments, performing magical improvised Music of the Spheres that inspires and transforms. She performs Sound Medicine Ceremonies, offers private sessions, and teaches in Costa Rica. fb Sound Medicine Costa Rica, fb Vyola Myst, www.vyolamyst.com