2019 Presenters Coming Soon!
Check out the Presenters from 2018 below
Amy Palatnick is a Processwork therapist, teacher, coach and facilitator specializing in personal mythology, sexuality and self-love. She has been a professional potter for 25 years and is also a writer and a black belt Nia instructor.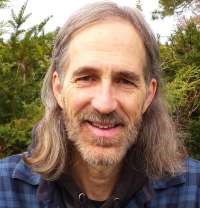 Ben Farris has been involved with the Human Awareness Institute (www.hai.org) for 25 years and produced HAI workshops on the East Coast for 17 years. He has lead HAI introductory evenings and one day workshops both for members of the HAI community and for those attending Summer Camp East for the last 13 years. He enjoys living on Cape Cod with his significant other, hiking in the dunes, keeping in shape physically, and dancing. He also enjoys reading and watching SciFi. In contrast to his mid west Beaver Cleaver upbringing, he is a long haired hippy at heart and spent several years exploring alternative relationships as well as many forms of intimacy.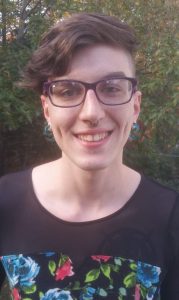 Dawson Driver is a fountain of love. Their passion is to create spaces for anyone and everyone to feel seen, heard, and loved. And they strive for this as an organizer and presenter for Center for New Culture (http://cfnc.us/) while living and spreading New Culture wherever they go.  To realize their larger dream they are pursuing a degree in psychology for counseling and seeking out new learning opportunities in facilitation, personal growth, and intimacy all the time.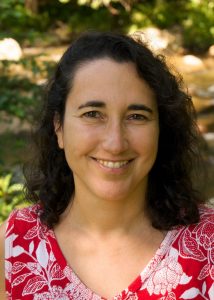 Debby Sugarman seeks the marriage of activism with heart, vision with practicality. While working on environmental issues in her twenties, Debby realized that the issues she cared about were won or lost based on the strength or failure of human relationships and the effectiveness of interpersonal communication. Hoping to be a catalyst for more effective and creative endeavors, Debby became skilled in many modalities of group and interpersonal communication.
Debby is a skilled meeting facilitator, mediator and transformational coach. She is passionate about training others to skillfully manage difficult emotions, communicate with clarity, and navigate difficulties in personal and professional relationships. Fluent in a wide range of group connection processes, and meeting modalities, Debby helps groups work together to not only get things done efficiently but to nurture creativity and healthy relationships.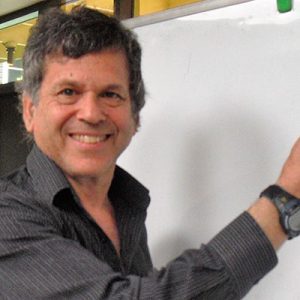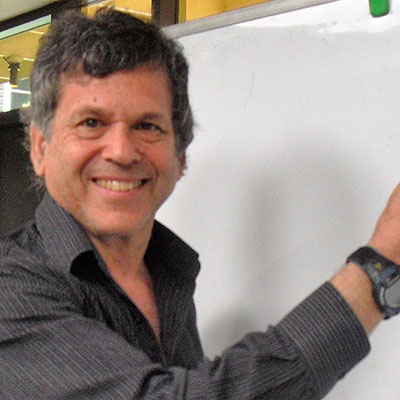 Dr. Gary Reiss http://garyreiss.com holds an LCSW, PhD., and is a certified trainer in Process-oriented Psychology. Gary has a private practice in Eugene and Portland, Oregon, and teaches Process oriented Psychology worldwide, now actively teaching in 17 countries. He is a senior faculty member at the Process Work Institute, and brings 40 plus years' experience to his work.  His specialties include family therapy, sex therapy, working with coma patients, Worldwork in hot spots in the world, organizational development, and integrating Process work with different spiritual traditions. He is the founder of the Healing History Project active now in Israel, Palestine, Europe, Canada, US, and worldwide. Gary is the director of the nonprofit The International Peace Group.  He has published 10 books including The Dance of Sex; Dreaming Money: and Families that Dream Together, and  Love, Power, and Wisdom. His new book Healing History is to be released in late 2018.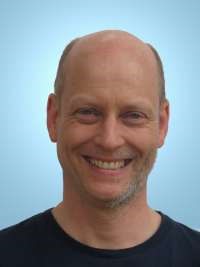 Georg Pollitt www.harbigarr.org is an intimacy explorer and alchemist who works with compassion and heart and all the skills, tools, and distinctions which he discovered through his life long journey as a nonlinear adventurer. Two times married, three times in long lasting monogamous relationships, three years of intense intentional community experience, raising two, by now, adult sons as a single parent for ten years; working as a musician, a software programmer, a theater player, and finally a Possibility Management trainer and coach, he started to experience himself more and more as the source of what he creates in his connections with other people as well as in his professional life. Georg is incapable of not supporting others to discover this inner power and aliveness coming through conscious feeling, vulnerability, open-heartedness, and authentic contact. He enjoys music, dance, solving mathematical puzzles, being in nature (hiking, skiing, swimming), but it's so much more joy for him to witness the light shining brighter in peoples' eyes when they start to use those tools.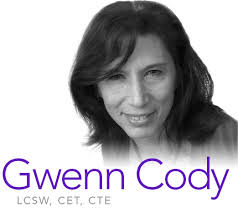 Gwenn Cody LCSW, CET, CTE  http://gwenncody.com has been a therapist since 1988 and has been teaching sexuality and relationship seminars for over 20 years. Gwenn has done professional training with some of the most revered teachers of first wave neo-tantra, including Margot Anand, Charles Muir and Deborah Anapol. A widely respected therapist in her community, she works with individuals, dyads and groups with subspecialties in somatic psychotherapy and non-traditional lovestyles.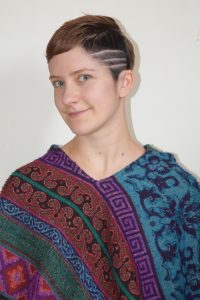 Indigo Dawn is an impact-oriented love activist, whose vision is to create a sustainable society for all its stakeholders (cuddlist.com/indigodawn). After working to combat educational inequality with Teach for America, they left the corps to pursue societal change via individual transformation and community co-creation.  In 2016, they embarked on the mission to live and spread "New Culture" (http://cfnc.us/newculture.html) as a key organizer and presenter for Center for New Culture (http://cfnc.us/).  As a changemaker, Indigo seeks to improve the lives of others by spreading authenticity, awareness, and self-expression.
Michael Rios is an entrepreneur and practical visionary with a creative genius for freedom and empowerment; as some have said, "Michael doesn't have a box to think outside of." In 1964, he founded a commune based on service, spirituality, and sensuality that lasted 30 years and (among other projects) provided emergency shelter and support services for homeless people and troubled young adults. In addition, he started one of the first domestic violence hotlines in the US in 1971, and one of the first computer business in the US in 1976.
Michael co-founded and lives at Chrysalis, a small urban intentional community in Arlington, VA, whose mission is to support activists and healers (www.chrysalis-va.org). Since 2004, he has been a major organizer of Network for a New Culture's East Coast Summer Camp (www.nfnc.org, www.cfnc.us) and other events aimed at creating a culture based on awareness, compassion, and freedom rather than on fear and judgment.
In 2011, Michael became the director of Abrams Creek Center (www.abramscreekcenter.com), a retreat center in the mountains of West Virginia. His current passion is creating an "intentional village" there and in the nearby town – a place where people live consciously with and near one another, building a life based on personal enterprise and freedom, economic independence, and a web of social interconnectedness (http://aciv.cfnc.us).
Sarah Taub, Ph.D. is a cultural activist whose passion is creating events where people transform. She teaches the skills of peaceful, sustainable community and relationships such as self-awareness, honesty, and clear boundaries, and facilitates group processes of many sorts, including sensuality and intimacy gatherings, consensus decision-making, ZEGG Forum, and conflict resolution sessions. For over a decade, Sarah has been a major organizer of Network for a New Culture's east coast events (www.cfnc.us) aimed at creating a culture based on awareness, compassion, and freedom rather than on fear and judgment. She is also the financial and programs manager for Abrams Creek Center (www.abramscreekcenter.com), a New Culture retreat center and community in the mountains of West Virginia.