Summer Camp East 2016 Presenter Bios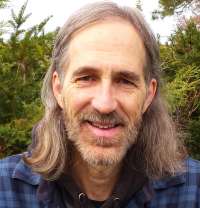 Ben Farris has been involved with the Human Awareness Institute (www.hai.org) for 25 years and produced HAI workshops on the East Coast for 17 years. He has lead HAI introductory evenings and one day workshops both for members of the HAI community and for those attending Summer Camp East for the last 13 years. He enjoys living on Cape Cod with his significant other, hiking in the dunes, keeping in shape physically, and dancing. He also enjoys reading and watching SciFi. In contrast to his mid west Beaver Cleaver upbringing, he is a long haired hippy at heart and spent several years exploring alternative relationships as well as many forms of intimacy.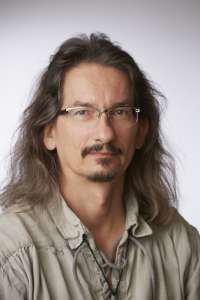 Cornelius Butz, Possibility Management Trainer and Entrepreneur at www.corneliusbutz.de, says: "I love to experience the relief after letting go of my concepts. I love to see the wrinkles disappear from and the colors return into the faces of people who finally let go of old concepts. An intellectual insight will not allow the 'letting go,' but if it hits you also in your physical, your emotional and your energetic bodies, it is an impact that leads to immediate action. It is almost effortless because you can't not do it - it is so obvious to your whole system. Not everything you are sold as a tool really helps you to change things, circumstances, patterns... I love the tools of Possibility Management because they truly work!"
Cornelius loves useful inventions, nature, beauty, getting to the heart of things and the eagle's perspective. He loves to find commonalities where others see extreme differences and distinctions between apparently similar things.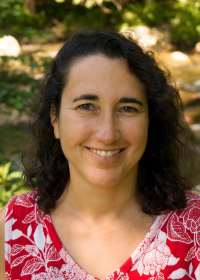 Debby Sugarman (www.debbysugarman.org) seeks the marriage of activism with heart, vision with practicality.  While working on environmental issues in her twenties, Debby realized that the issues she cared about were won or lost based on the strength or failure of human relationships and the effectiveness of interpersonal communication.  Hoping to be a catalyst for more effective and creative endeavors, Debby became a connoisseur of all forms of group and interpersonal communication.  She became trained in mediation, studied various forms of meeting facilitation and group process technologies, and immersed herself in personal growth work and experiments in group dynamics. 
Debby studied ZEGG Forum Facilitation with Teryani Riggs and completed a 16 day intensive ZEGG Forum training with Ina Meyer-Stoll and Achim Ecker of ZEGG Community.  She is excited about bringing this kind of culture change work into communities, workplaces and organizations.  She currently co-teaches ZEGG Forum Clinics and New Culture Skills workshops with Sarah Taub and has led a modified version of ZEGG Forum in her workplace.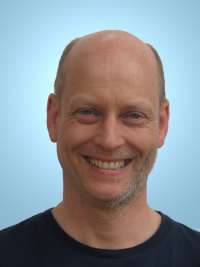 Georg Pollitt, Possibility Management Trainer and Coach at www.harbigarr.org, says:  It seems that my discovery spirit brought me after long years of working with people through music, theater, dance and even software development to Possibility Management as the most effective and sustainable context I've seen so far. Now all earlier experiences, even the dark sides, the broken heart, the failures and the breakdowns are making sense in a way that they are serving my trainer skills so that Clarity and Love and Possibility can do their work in trainings offered for people to get their power back and live their destiny. That's why I can say from deep in my heart: "I'm committed to your unique combination of dreams, ideas and skills. That is what people around you and the whole world needs from you. To accompany you and witness the unfolding and transformation is my greatest joy."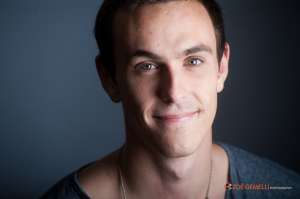 Mark Boughton (www.mark-boughton.com) is a rapping, massaging, meditating, empathic, spiritual-seeking life coach and workshop facilitator… amongst other things. He spent several years of his youth backpacking, volunteering and exploring the world, and came to realize that serving others brings him the greatest joy in life. That attitude of service led him to a career as a facilitator and life coach. Mark believes that people have an innate drive towards self expression, and that we're here to make a difference in the world through sharing our unique gifts. Nothing brings him greater joy than helping others do just that.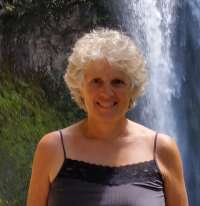 Melanie Rios is an intentional community coach, musician and urban gardener who lives in Portland, Oregon. One of her current passions is creating terra preta soil to sequester carbon, increase garden fertility, and establish a safe emergency sanitation system. Melanie offers workshops and consulting in sociocracy, permaculture, conflict transformation, culture shift and other resiliency-promoting topics.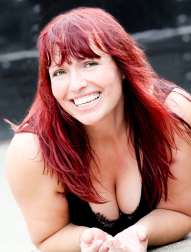 Monique Darling, workshop facilitator extraordinaire, has led over 800 workshops in the past 5 years. She is the founder of Juicy Enlightenment, an organization dedicated to empowering people who are questioning the assumptions of how their life should be, and to offering tools for self expression that create trust, inner knowing and wisdom. Monique has been featured on TLC and The Dr's as well as various radio shows, podcasts and magazines across the USA. She specializes in helping others reclaim their power and natural sensuality by transmuting fear and repression into courage, self-love and freedom. Her primary purpose is helping folks bring out their vulnerability, energetic embodiment and fearless relating.  She guides from a place of understanding and her natural exuberance is infectious! She is available for private sessions, experiential workshops and Cuddle Parties. Learn more about Monique by going to www.juicyenlightenment.com or track her whereabouts at www.whereintheworldismoniquedarling.com.  
Michael Rios is an entrepreneur and practical visionary with a creative genius for freedom and empowerment; as some have said, "Michael doesn't have a box to think outside of." In 1964, he founded a commune based on service, spirituality, and sensuality that lasted 30 years and (among other projects) provided emergency shelter and support services for homeless people and troubled young adults. In addition, he started one of the first domestic violence hotlines in the USA in 1971, and one of the first computer business in the DC area in 1976. Michael co-founded and lives at Chrysalis, a small urban intentional community in Arlington, VA, whose mission is to support activists and healers (www.chrysalis-va.org). Since 2004, he has been a major organizer of Network for a New Culture's East Coast Summer Camp (www.nfnc.org, www.cfnc.us) and other events aimed at creating a culture based on awareness, compassion, and freedom rather than on fear and judgment. In 2011, Michael became the director of Abrams Creek Center (www.abramscreekcenter.com), a retreat center in the mountains of West Virginia. His current passion is creating an "intentional village" there and in the nearby town - a place where people live consciously with and near one another, building a life based on personal enterprise and freedom, economic independence, and a web of social interconnectedness (http://aciv.cfnc.us).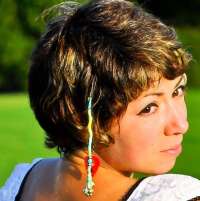 Sara Ness is head facilitator and founder of the Austin Love Juggernaut, a group that uses connective verbal and physical "games" to teach relating skills. She has led hundreds of events of every kind, and has coached leaders across the world on how to lead Authentic Relating communities - groups based on loving, human-to-human connection that foster self-expression and evolutionary organization. Sara travels across North America spreading a revolution of authentic communication, and teaches in Austin, Texas. Check her out at www.authrev.com!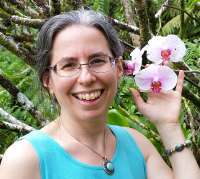 Sarah Taub, Ph.D., is a cultural activist whose passion is creating events where people transform. She teaches the skills of peaceful, sustainable community – self-awareness, honesty, clear boundaries – and facilitates group processes of many sorts, including consensus decision-making, business meetings and retreats, ZEGG Forum (www.zegg-forum.org/), and conflict resolution sessions. Sarah co-founded the first cohousing community in Washington, DC, and for the past 13 years has lived at Chrysalis, a small urban intentional community in Arlington, VA whose mission is to support activists and healers (www.chrysalis-va.org). Since 2004, she has been a major organizer of Network for a New Culture's East Coast Summer Camp (www.new-culture.org) and other events aimed at creating a culture based on awareness, compassion, and freedom rather than on fear and judgment. In 2006, she left her tenured professorship in Cognitive Linguistics at Gallaudet University to focus full-time on events, community-building, and cultural change. Since 2011, she has been the financial and programs manager for Abrams Creek Center (www.abramscreekcenter.com), a retreat center and community in the mountains of West Virginia. Sarah's current koan: only when you let go of urgency can you be truly effective.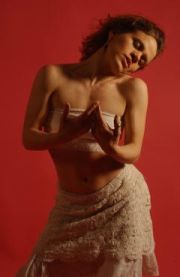 Zahava Griss is the founder of EMBODY more LOVE, providing performance ritual, dance, coaching, and bodywork for sexual empowerment and social change. She has 30 years of dance training, certifications in Yoga for birth, Esalen Massage ®, Deep Bodywork ®, Urban Tantra Practitioner, Pilates, & Health Coaching. Her influences include the arts of unlearning racism, Sufi whirling, Sexual Shamanism, bioenergetics, and transformational group dynamics. Learn more at www.EMBODYmoreLOVE.com.