New Culture Summer Camp East
July 17-26, 2020 in the Mid-Atlantic USA
Just 2.5 hours from DC in the beautiful West Virginia Mountains!
Re-Inventing Society
If you dream that it's possible … join us in making it real!
Imagine a community of loving people who care about each other and the Earth.
Discover relationships that are both heartful and free.
Step into your own power to build a life that works.
New Culture Summer Camp isn't quite like anything else.
CLICK HERE to read the Communities Magazine article about us!
In just over a week together, we will explore our own potential, learn skills to help create a sustainable society, and build connections with others that last all year long! At New Culture Summer Camp, we invite top-notch presenters, and live, work, learn and play together for 10 days or more.
New Culture Summer Camp East is an extended experience of building a sustainable, violence-free culture through intimacy, personal growth, transparency, radical honesty, equality, compassion, freedom of choice in interpersonal and sexual relationships, and the power of community.
New Culture Summer Camp takes place at a shady campground with a delightful stream alongside, about 3 hours west of the Baltimore and Washington DC area. There's a lodge and cabins, too, so some dorm-style indoor accommodations are available for additional cost.
Click here to see our Facebook Event page
What is Unique About New Culture Camps?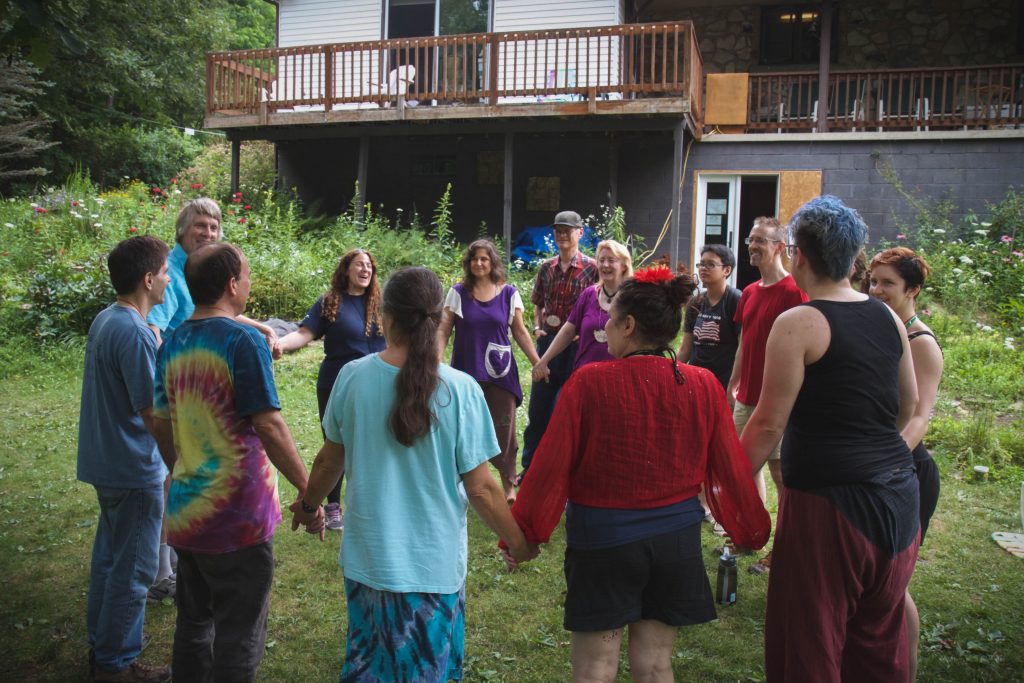 NO GURUS AND NO DOGMA
We've found that no single human technology or practice can encompass the human experience; our goal is to build a *culture* in which insights drawn from many sources are common knowledge, *available* but not imposed. We bring in many new presenters every year, and the result is that our participants have a huge pool of technologies and practices to draw from. Each person is fully "at choice" in any of our events, and each person is free to use the insights and practices that work best for them.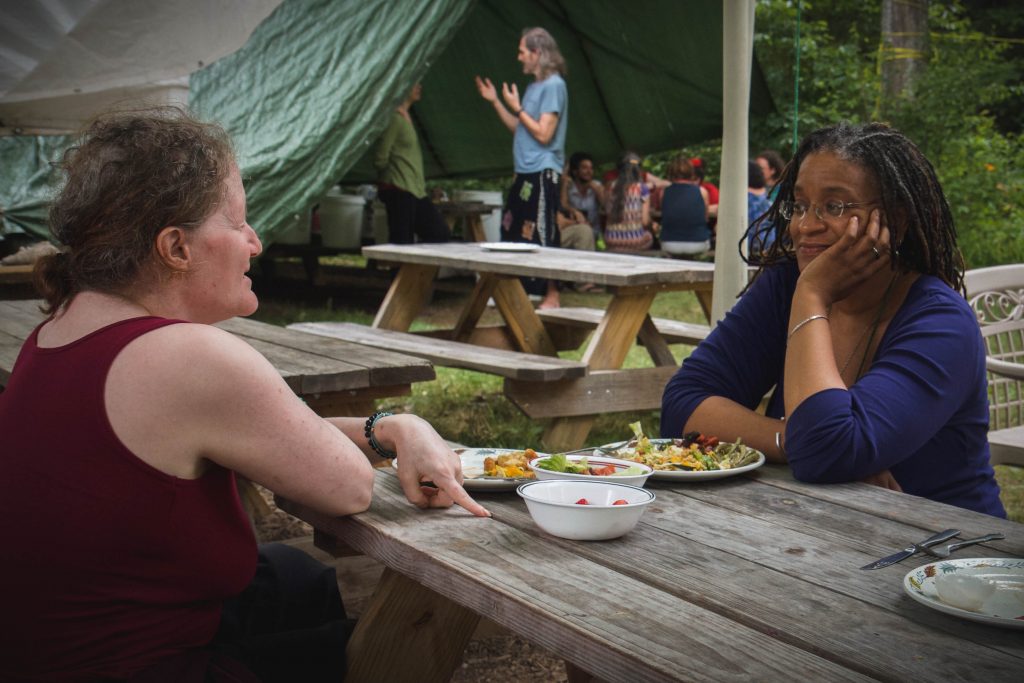 WE GATHER FOR AN EXTENDED PERIOD OF TIME
Many of us have been consciously involved with the personal growth process for years; but we have seen that most people struggle to be able to incorporate those processes into their daily lives. Our camp is 10 days long so that there is time for real issues to come up — i.e., relationships form and shift, people push their edges, folks get upset at each other. Campers support each other to work through these issues in new ways. As a result, in the words of one of our participants from last year, "Ideas become practiced ways of being."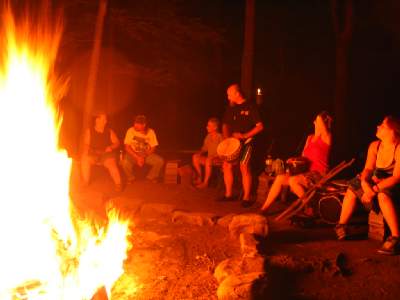 ONLY ONE WORKSHOP AT A TIME
The entire group (except those who choose to sit out) goes to all workshops together. These shared experiences build the context for ongoing relationships and add to the common tool-sets available to all campers.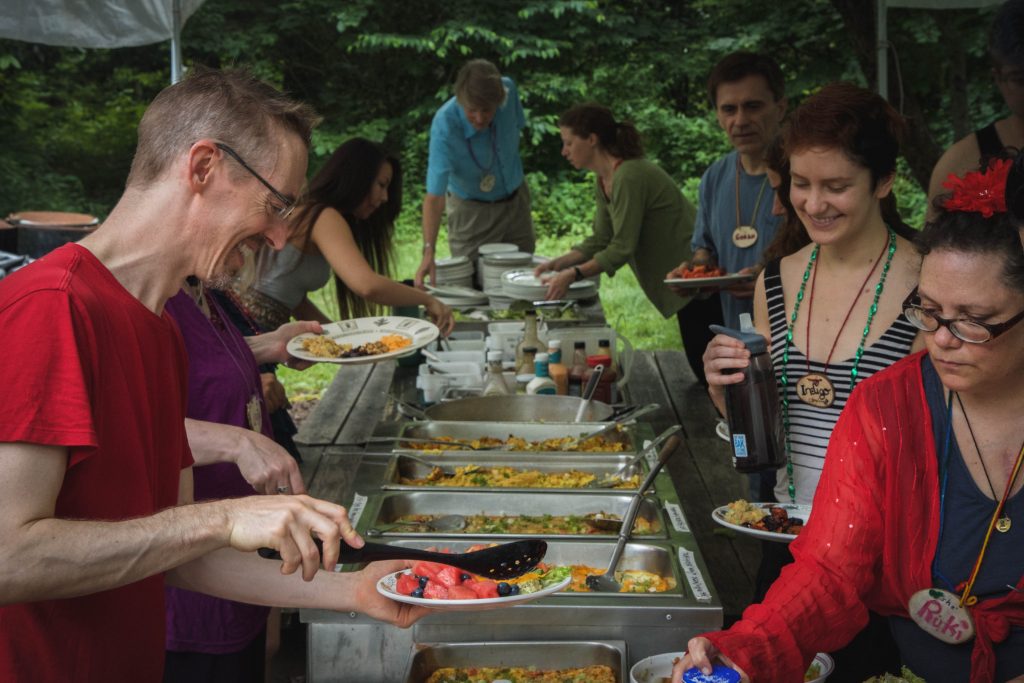 GROUP PRACTICES SUPPORTING TRANSPARENCY AND UNDERSTANDING
Most of these are created and facilitated by campers. We have morning whole group check-ins, evening "family group" time, an all-volunteer "compassion cadre," and self-organized work teams.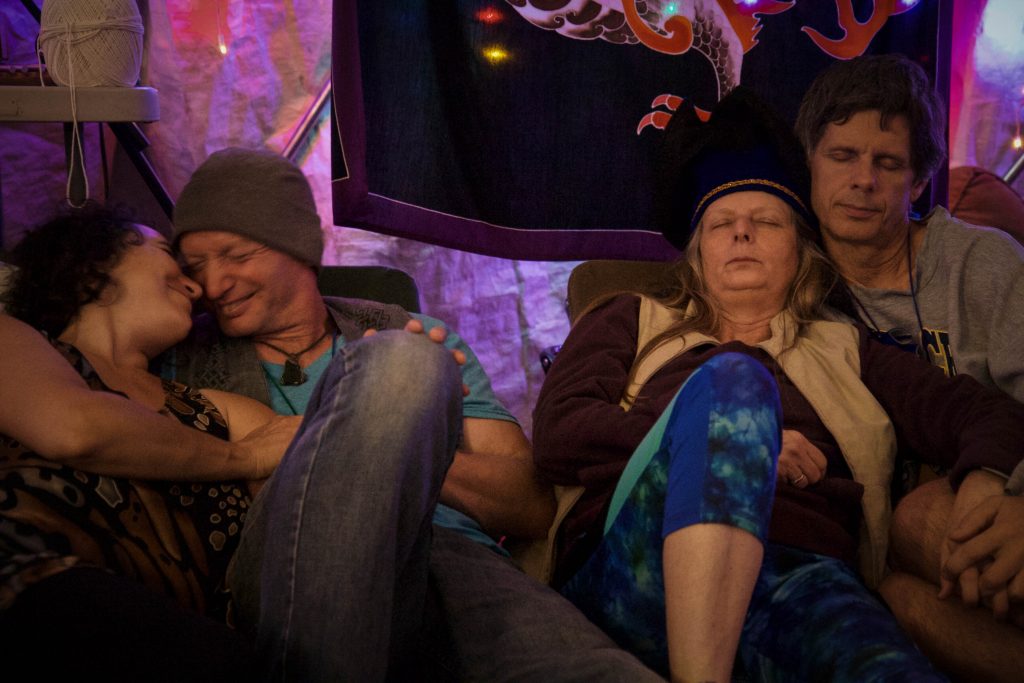 The Goals:
Making new connections. Deepening our existing relationships. Gaining relationship skills and personal empowerment techniques. Building our community that stays with us all year long. Many participants can expect to wind up connected with other participants on an ongoing basis, through e-lists, frequent gatherings, personal relationships, and joint projects.
Can't make it this Summer? Check out our other events year round:(cfnc.us/events)
New Culture Fall Camp — October 11-15, 2019
New Culture New Years Celebration — Dec. 28-Jan. 2, 2019-20
Winter Poly Wonderland — February 14-17, 2020
New Culture Spring Camp — May 15-19, 2020
New Culture Summer Camp East — July 17-26, 2020
Endless Poly Summer — August 2020
*Check out our Events List on Facebook.