Gender & Beyond
June 7-11, 2019 in Mt Storm, WV!
Trans feminine? Trans masculine? Non-binary? Genderqueer? Gender non-conforming?
Take a break from the cis majority. Build a gender expansive community. Form lasting friendships. Feel like you belong.
For 5 days in the woods, we create a container to explore intimacy, compassion, transparency, radical honesty, consent culture, sex-positivity, sensual freedom, and the power of community.
At our own pace, we will
question cultural norms around gender and interpersonal relationships,
learn how to recognize our boundaries, communicate them to others, and know when we are stretching them,
take responsibility for our feelings and needs,
own our privileges,
challenge our assumptions,
forge new terrain in interpersonal relationships and in community—not just conceptually, but experientially.
From this place of openness and abundance we will
step into our own power,
create a life that works,
nurture a community of loving people who care about each other and the Earth.
* intimacy building * creating community * relationship skills * playtime* cuddle piles * dance & celebration * exploring boundaries* sharing circles * connection games*


safe sex info * communication skills * hiking * great food!
What is Unique About New Culture Camps?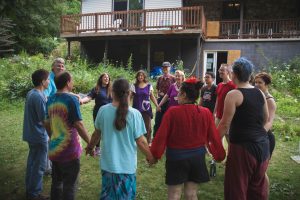 NO GURUS AND NO DOGMA
We've found that no single human technology or practice can encompass the human experience; our goal is to build a *culture* in which insights drawn from many sources are common knowledge, *available* but not imposed. We bring in many new presenters every year, and the result is that our participants have a huge pool of technologies and practices to draw from. Each person is fully "at choice" in any of our events, and each person is free to use the insights and practices that work best for them.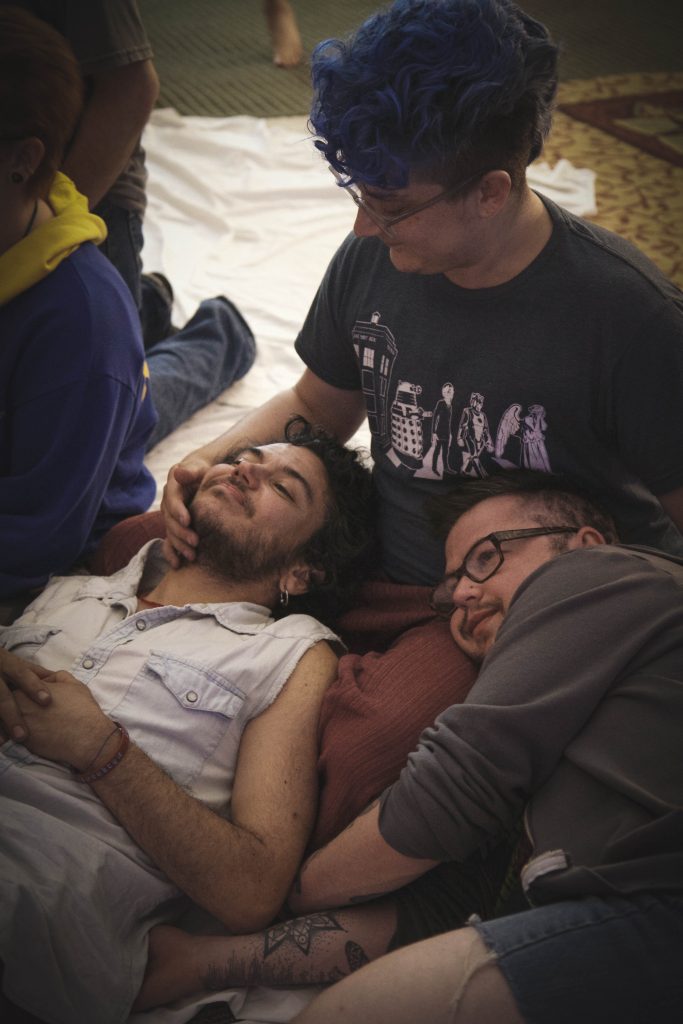 There's Time to Get to Know Each Other
Not just another superficial meet-and-greet, Gender & Beyond is 7 days long so that there is time for real connections to be made, and real interactions to flow from these connections. Campers help each other to work through issues that may arise, using new tools and techniques where appropriate, with the guidance of our experienced support team.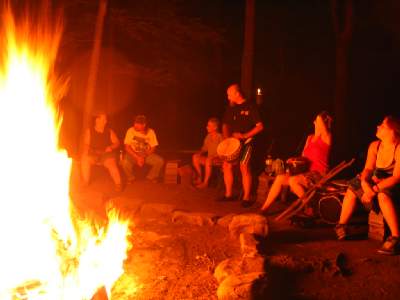 Only One Workshop at a Time
There is none of the scattered energy that many events have. For most of camp, there is one workshop at a time, chosen for its critical value for virtually all campers, led by a nationally known facilitator. Those who choose to go to a workshop will have new skills and experiences shared with most of the other campers, building the context for ongoing relationships and adding to the common context available to all campers. Certain topics may be critical for some people, but not relevant to many others; these will also be offered one at a time, with free time and recreational and connecting activities as alternatives.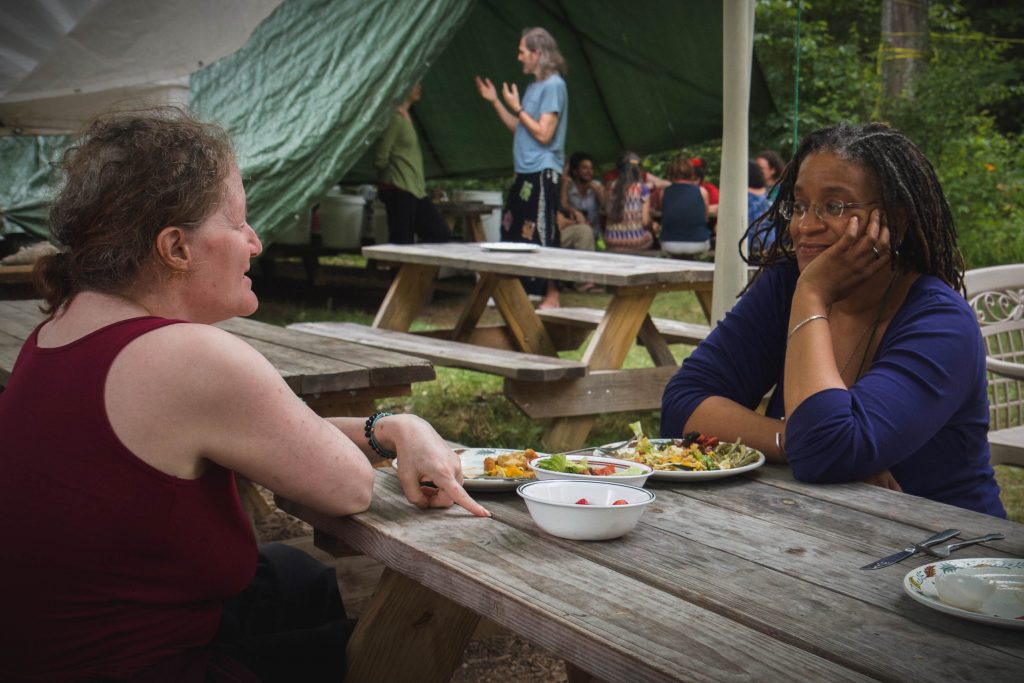 Group Practices Supporting Transparency and Understanding
Most of these are created and facilitated by campers. We have morning whole group check-ins, afternoon community circles, and one on one support whenever you need it. And of course, everything is optional– you are fully "at choice" about your attendance and/or participation in any activity or workshop.
The Goals:
Making new connections. Deepening our existing relationships. Gaining relationship skills and personal empowerment techniques. Building our community that stays with us all year long. Many participants can expect to wind up connected with other participants on an ongoing basis, through e-lists, frequent gatherings, personal relationships, and joint projects.
Center for a New Culture holds events and creates community year round!
New Culture New Years Celebration — Dec. 28-Jan. 2, 2019-20
New Culture Spring Camp — May 17-21, 2019
New Culture Summer Camp East — July 12-21, 2019
Endless Poly Summer — August 16-22, 2019
New Culture Fall Camp — November 8-11, 2019
Winter Poly Wonderland — February 14-17, 2020