Gender & Beyond 2018 Presenters
2019 Presenters Coming Soon!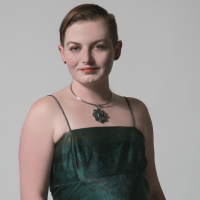 Alex S. Morgan (they/them/their) is a gender, sexuality, and relationship coach, a sexual rights advocate, a sex educator, and a genderqueer sacred intimate. Working directly with others' sexuality since 2004 has given Alex a deft sensitivity to the needs of those exploring new facets of themselves and an understanding of the power of connection and authenticity in both our public and private lives.
Alex entered the field from a hands-on perspective, as an activist, professional switch, and fetish companion. They began receiving invitations to give workshops and private trainings, followed by coaching client referrals from trusted therapists, counselors, and educators. The sex education and coaching side of their work continued to grow, rooted in their studies of trauma and chronic pain as well as their embodied knowledge and the skillsets gained working hands-on and hands-off with individuals, couples, and polyamorous constellations.
During this time, Alex went on a gender journey from presenting as a high femme genderqueer person, to embodying a transmasculine space, to embracing the complexities and freedom of expression within an androgynous nonbinary femme identity. They completed Shawn Roop's certified Tantra Counselor program, adding sacred sexuality techniques to their toolkit and deepening their understanding of the possibilities of queer Tantra.
A believer in the power of intentional space to help all adults exploring sex, gender, and intimacy, they facilitate QTies, a consent-focused, kink welcoming, LGBTQI+ exclusive play party, monthly in the San Francisco Bay Area and every other month in the Washington, DC area, along with workshops and events open to all genders and orientations.
Alex presents internationally on relationships, kink, sexuality, gender, and related policy and social justice issues at venues ranging from private workshops to public organizations, Stanford to SXSW. They offer talks, workshops, and in-service trainings by request. Alex is available for individual and couples coaching and sacred intimate work via Skype, at their practice in the Bay Area, in Washington, DC, or at your location by request. Follow them online: http://AlexSMorgan.com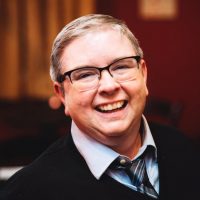 CB (they/them/theirs) believes that identities and social locations are important. CB is a white, genderqueer, queer, fat, middle aged, mostly ablebodied, raised-rural-farmgirl/tomboy, survivor and advocate. CB is an educator who works with individuals and groups around topics like lifespan sexuality, consent, and trauma-sensitive education, Preemptive Radical Inclusion and other approaches to anti-racism and anti-oppression work, often in the context of organizational development and change (FMI about their work at JusticeandPeaceConsulting.org)
CB thinks of personal development in terms of levels – how we are individuals within both inherited and chosen communities, all shaped by and constantly accepting or resisting the impact of broader systems of power within our society[ies]/culture[s] and over time — our past, our present, our imagined future. Our individual experience of power or our individual experience of trauma are entwined in those larger systems. Personal wholeness exists in relation with others. Personal growth and wholeness includes mutual accountability, analysis of power and privilege within the self, willingness to deeply bear witness to others, and the identification of opportunities for internal change and external healing — and vice versa. This is something of a 5 dimensional Venn diagram constantly swirling over their head. Somehow they manage it.
Holding environments like Gender & Beyond promise opportunities to explore personally and collectively in a situation that replicates less of the day-to-day pressure and expression of power-over of the larger society.
CB is grateful to have been invited to join CFNC for this week.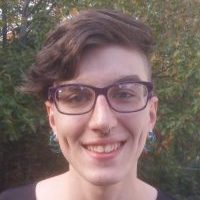 Dawson Driver is a fountain of love. Their passion is to create spaces for anyone and everyone to feel seen, heard, and loved. And they strive for this as an organizer and presenter for Center for New Culture (http://cfnc.us/) while living and spreading New Culture wherever they go. To realize their larger dream they are pursuing a degree in psychology for counseling and seeking out new learning opportunities in facilitation, personal growth, and intimacy all the time.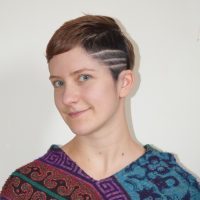 Indigo Dawn is an impact-oriented love activist, whose vision is to create a sustainable society for all its stakeholders (cuddlist.com/indigodawn). After working to combat educational inequality with Teach for America, they left the corps to pursue societal change via individual transformation and community co-creation. In 2016, they embarked on the mission to live and spread "New Culture" (http://cfnc.us/newculture.html) as a key organizer and presenter for Center for New Culture (http://cfnc.us/). As a changemaker, Indigo seeks to improve the lives of others by spreading authenticity, awareness, and self-expression.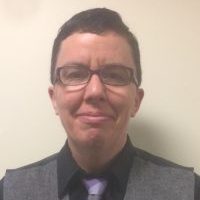 Kerr Mesner, PhD, (he/him/his) is a transgender identified educator, queer theologian, theatre performer and activist. Kerr writes, teaches, and performs around topics like gender and sexual diversity in education, trans and gender nonconforming identities, arts-based educational research, contemplative educational practices, and anti-oppressive approaches to education. Kerr brings a background in theology, professional musical theatre, and queer activism to his current work.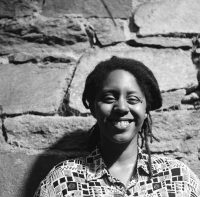 Richael Faithful (they/them/theirs) is a trans-masculine gentle-boi, multi-disciplinary folk healing artist, and healing justice practitioner rooted in the African diasporic tradition of conjure. They were born in Washington DC and raised in Virginia, with a strong affinity to their southern family line in Georgia, Alabama and Texas.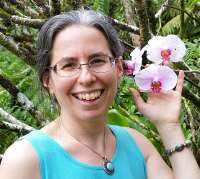 Sarah Taub, Ph.D., is a cultural activist whose passion is creating events where people transform. She teaches the skills of peaceful, sustainable community – self-awareness, honesty, clear boundaries – and facilitates group processes of many sorts, including consensus decision-making, business meetings and retreats, ZEGG Forum (www.zegg-forum.org/), and conflict resolution sessions.
Sarah co-founded the first cohousing community in Washington, DC, and for the past 10 years has lived at Chrysalis, a small urban intentional community in Arlington, VA whose mission is to support activists and healers (www.chrysalis-va.org). Since 2004, she has been a major organizer of Network for a New Culture's East Coast Summer Camp (www.nfnc.org, www.cfnc.us) and other events aimed at creating a culture based on awareness, compassion, and freedom rather than on fear and judgment. Since 2011, she has been the financial and programs manager for Abrams Creek Center (www.abramscreekcenter.com), a retreat center and community in the mountains of West Virginia.
Sarah's current koan: only when you let go of urgency can you be truly effective.