2020 Presenters
Libby Sinback (Bio Coming Soon!)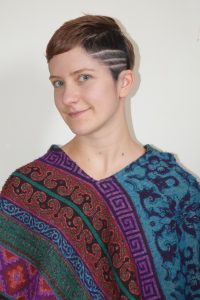 Indigo Dawn (They/Them) is an impact-oriented love activist, whose vision is to create a sustainable society for all its stakeholders (indigodawn.us).  Their scheme to make this happen includes spreading platonic touch as a Cuddlist (cuddlist.com/indigodawn) and creating events, workshops, and communities that change lives.  As the Program Director for Center for New Culture, Indigo spreads skills and mind-sets that support sustainable relationships and communities– including self-awareness, open communication, authentic connection, and healthy boundaries. Their most recent project is co-creating intentional community at Chrysalis in Arlington, VA; Allegheny Crest in Mt. Storm, WV; and within the DC metro region.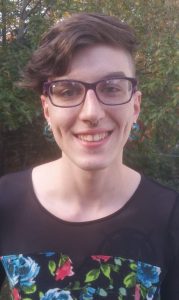 Dawson Driver (They/Them) is a fountain of love. Their passion is to create spaces for anyone and everyone to feel seen, heard, and loved. Their dream is to help create a widespread culture that works for all humans; based in authenticity, personal empowerment, radical acceptance and compassion, consent culture, and touch positivity. And they strive for these goals as a key organizer and presenter for Center for New Culture (http://cfnc.us/) while living and spreading those values wherever they go. To realize their larger dream they are pursuing a degree in psychology for counseling and seeking out new learning opportunities in facilitation, personal growth, and intimacy all the time.

Sarah Taub, Ph.D
. is a cultural activist whose passion is creating events where people transform. She teaches the skills of peaceful, sustainable community and relationships such as self-awareness, honesty, and clear boundaries, and
facilitates group processes of many sorts, including sensuality and intimacy gatherings, consensus decision-making, ZEGG Forum, and conflict resolution sessions. For over a decade, Sarah has been a major organizer of Network for a New Culture's east coast events (
www.cfnc.us
) aimed at creating a culture based on awareness, compassion, and freedom rather than on fear and judgment. She is also the financial and programs manager for Abrams Creek Center (
www.abramscreekcenter.com
), a New Culture retreat center and community in the mountains of West Virginia.